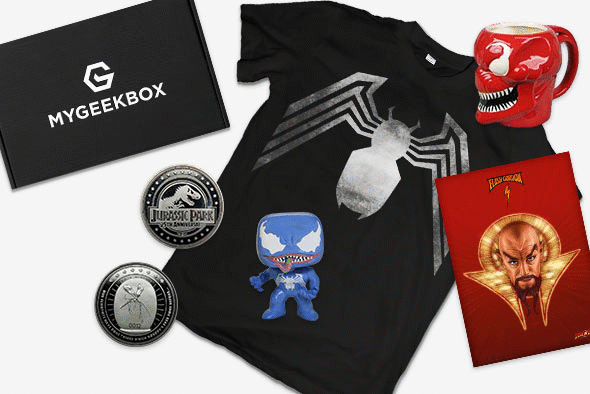 WE'VE UPGRADED OUR SUBSCRIPTION
MORE BOXES, BETTER ITEMS, EVERY WEEK
All of our boxes are now limited edition! You are guaranteed to receive the coolest items each time: limited edition Pops, official or exclusive t-shirts, and many many more premium geeky collectibles! The special boxes you'll see below are some of the boxes you might get in our brand new subscription! The best thing is, you can now subscribe to receive up to 3 boxes per month! 
MORE INFO HERE
THIS WEEK'S THEME IS: THE SIX PACK
Our Sixth Special Box is truly special...
This Week's Special Edition Box theme is THE SIX PACK ! We have chosen for you a selection of six incredible geeky franchises, to bring you our ultimate "6-Pack: The Best of" box. This week's box is all about celebrating the iconic franchises that we all love: Rick and Morty, Funko, two super handy articles from DC and Marvel, one officially licensed Harry Potter item that will light up your world and a geeky Halloween t-shirt! Get yours today and get ready for the coolest unboxing of the season!
CHOOSE YOUR SIZE BELOW TO GET YOUR SIX PACK BOX!